If you are looking for a warm and pleasing dinner, try making Spaghetti with beet balls! I admit it's not very traditional, but the sweetness of the beet adds a lot of dimension to your standard spaghetti dish. In the process of trying something fresh, you will be protecting your eyes from macular degeneration as beets are high in carotenoids, and keeping your brain sharp with nitrates. Since you are eating anyway, why not get a maximum amount of nutrients to make you feel great?
I started out with 3 cups of water and the carrots, broccoli, and cauliflower and brought them to a boil, with the lid on, so the steaming would make the veggies a little tender. Then I broke up the spaghetti and added it, steaming for a bit with lid on. You will need to stir the spaghetti and maybe add a little water so it doesn't stick. Rinse whole beets well. Careful not to get beet juice on you or clothing. :) Then add the spaghetti sauce.
3 cups water
Carrots, broccoli, and cauliflower
Quinoa spaghetti (gluten-free), Ancient Harvest
Beets (1 can whole, rinsed), Giant store brand
Spaghetti sauce, Newmans' Own Garden Peppers
I bought all of the ingredients at my local Giant grocery store.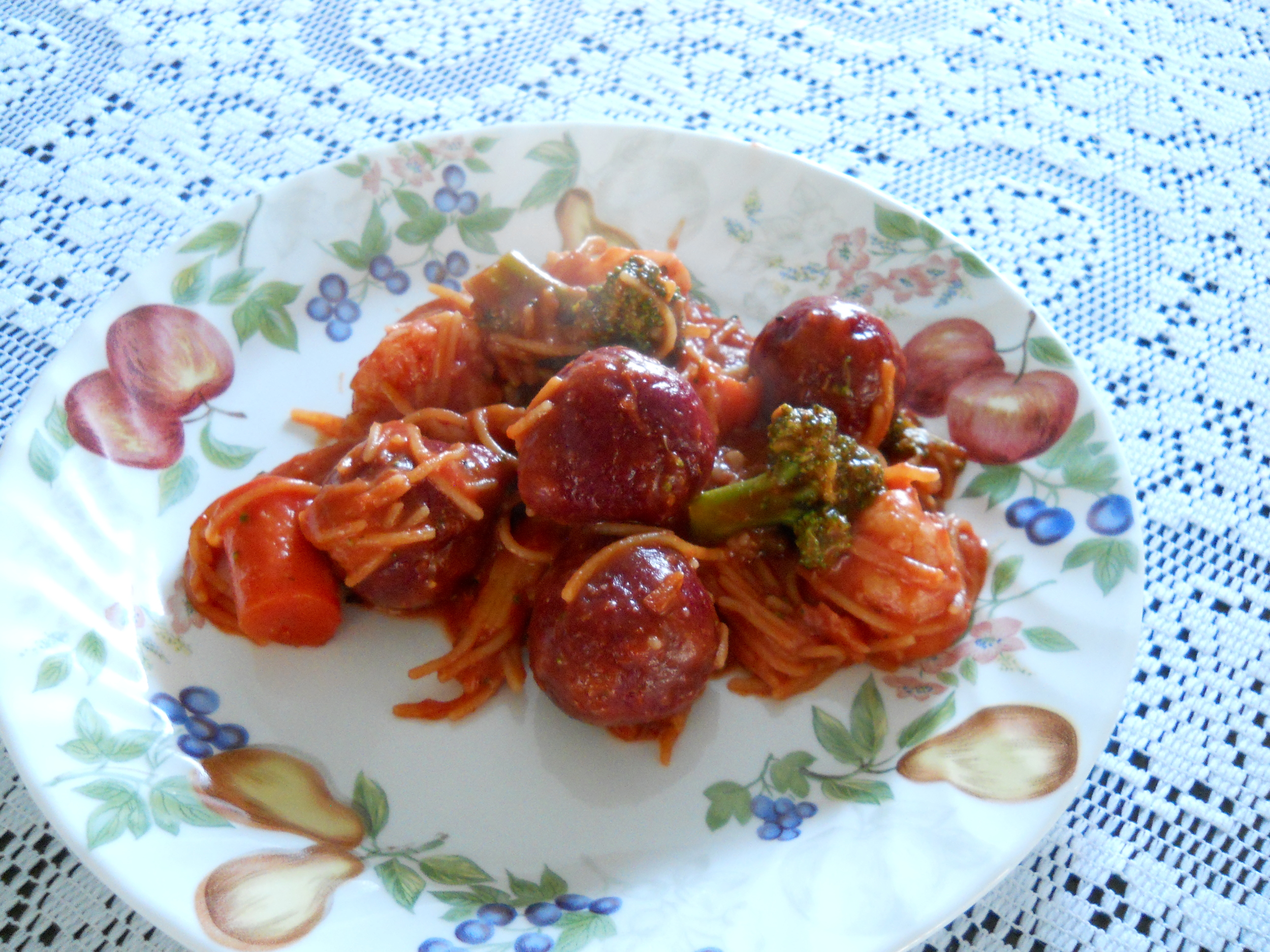 You can also try using fresh beets if you have more time. When my local farmer's market is open, I love cooking up fresh beets. They can take a while to cook, but if you make a large amount all at once, they keep nicely in the refrigerator. Beets are excellent on salads and make a great cold appetizer with basil, apple cider vinegar and organic Dijon mustard.
So ditch the meat and get your fuel from beets!