For an easy, no bake breakfast, soak raw buckwheat oat groats overnight and rinse over a mesh strainer for perfect oatmeal. This meal is rich in nutrients, digests easily, and leaves us feeling light. The energy that would be spent on breaking down heavier meals like eggs and toast is energy we want to instead hold on to. We need that energy to wake up! Despite it's name, buckwheat is a wheat-less, gluten-free grain. It comes from a plant that is related to thick-steamed, leafy rhubarb. When soaked overnight (or for at least 6 hours), it becomes fluffy and soft like cooked oatmeal, however it is 100% raw.
Whereas wheat gluten is difficult to digest and causes gastrointestinal complications for many people, the Whole Grains Council reports buckwheat to actually support gastrointestinal health. Furthermore, buckwheat is satisfying, a good source of energy, and lowers blood glucose levels. It really is the perfect breakfast food and can be paired nicely with other plant foods producing unlimited variations.
In general whole grains are part of an healthy diet. "Whole grain foods reduces the risk of digestive disorders, heart disease, high cholesterol, high blood pressure, type 2 diabetes, obesity and certain cancers," reports Marilyn S. Radke, MD, MPH in the article, Whole Grains: Good or Bad?
Making buckwheat oat groats is very simple and can be done in 3 steps:
Pour groats from packaging into a BPA-free tupperware bowl with a lid.
Add enough fresh water to cover the oats, close and store overnight in the refrigerator.
Pull out the next day or after 6 hours and rinse with more fresh water over a mesh strainer. A fine strainer will help keep the oats, which are somewhat small, from going through.
Oats are now ready to be seasoned for breakfast. Any left over can be re-stored in the tupperware container. Since it is always nice to have more ready to go, I never bother to measure anything out when soaking, however I don't consume any more than 1/2 cup of the soaked oats per serving.
For the best results, I suggest pairing oat groats with green plant foods, such as avocado slices, celery sticks, or a spinach smoothie. But as you will find in my recipes below, I have many suggestions.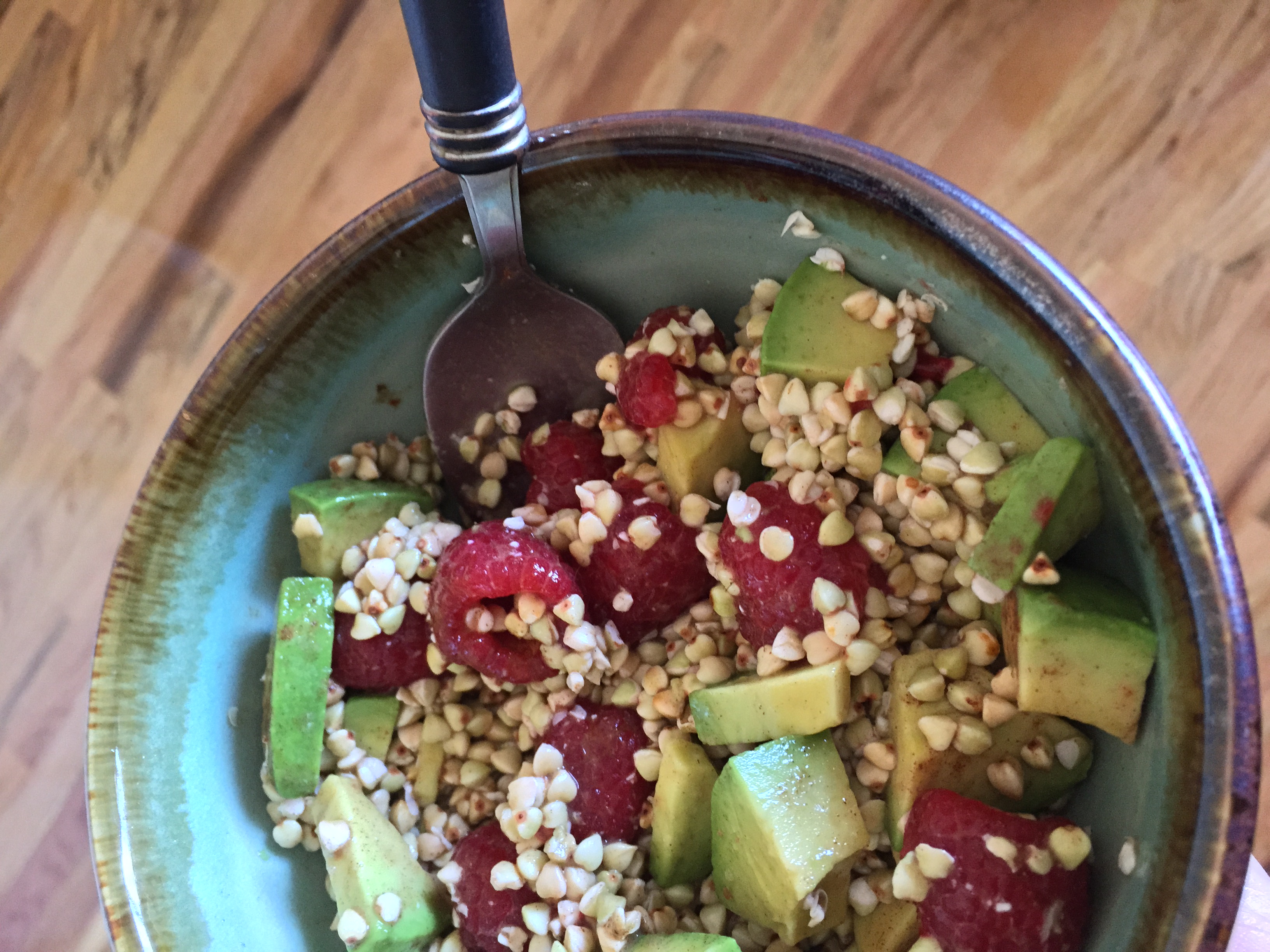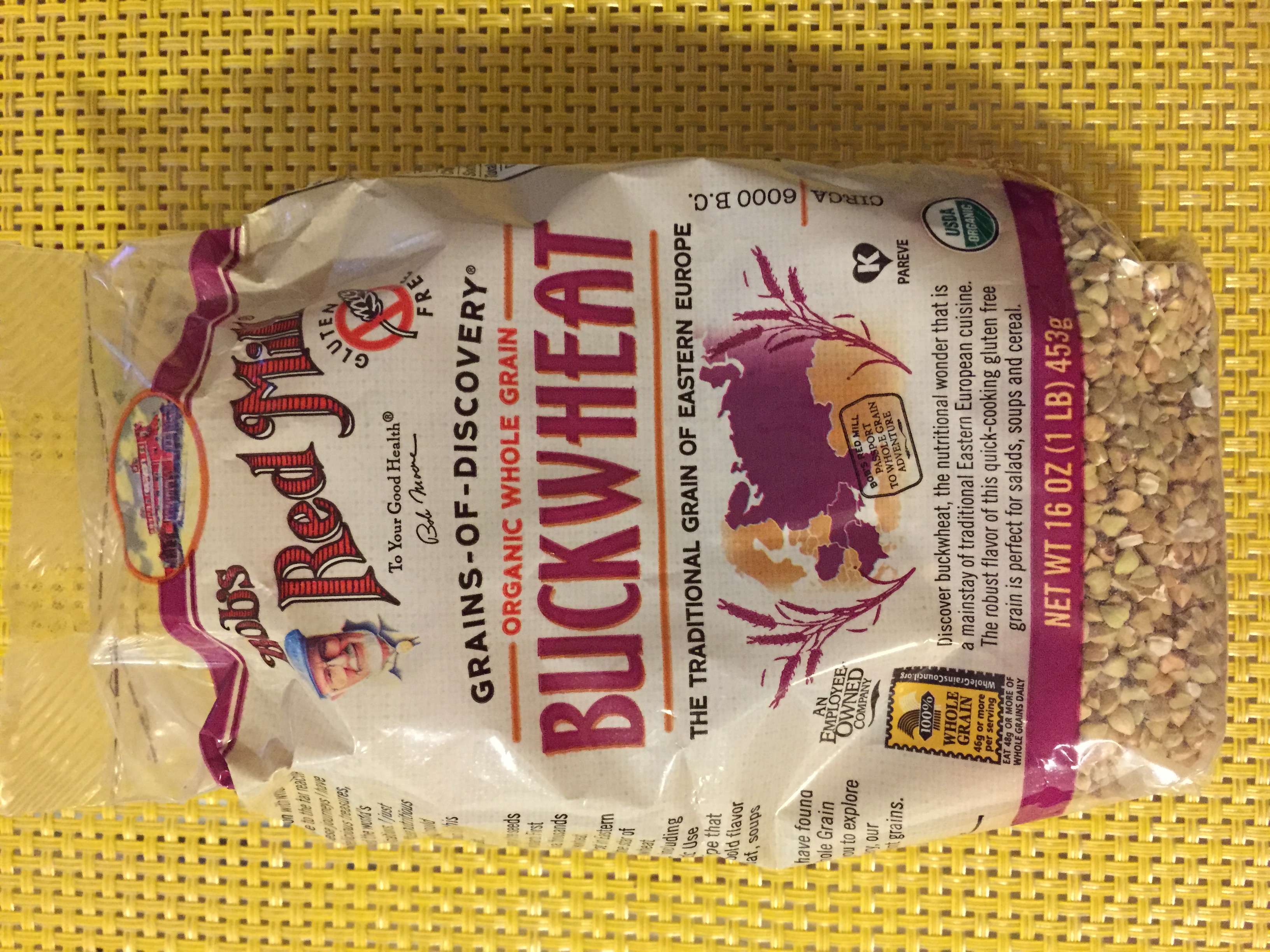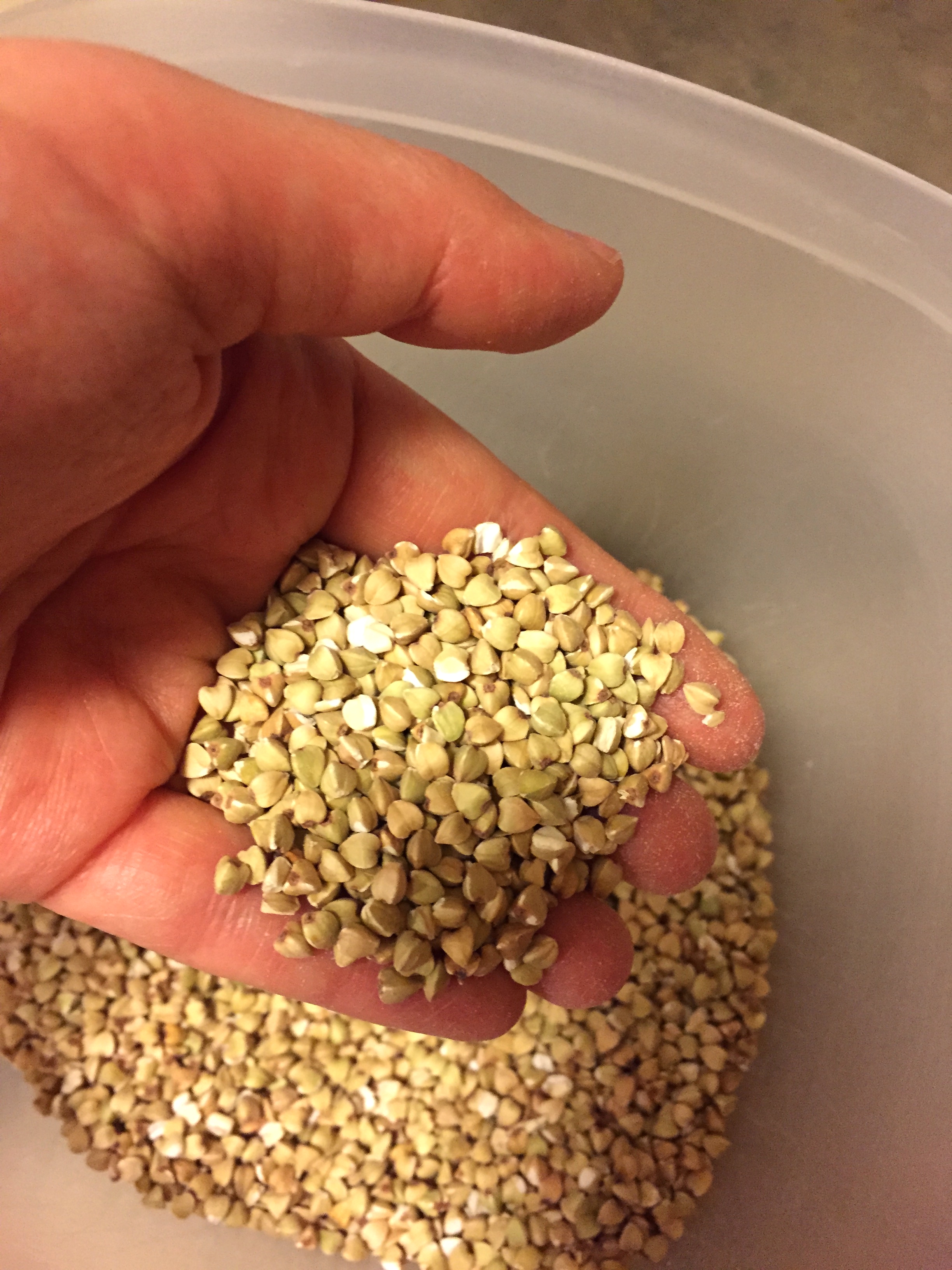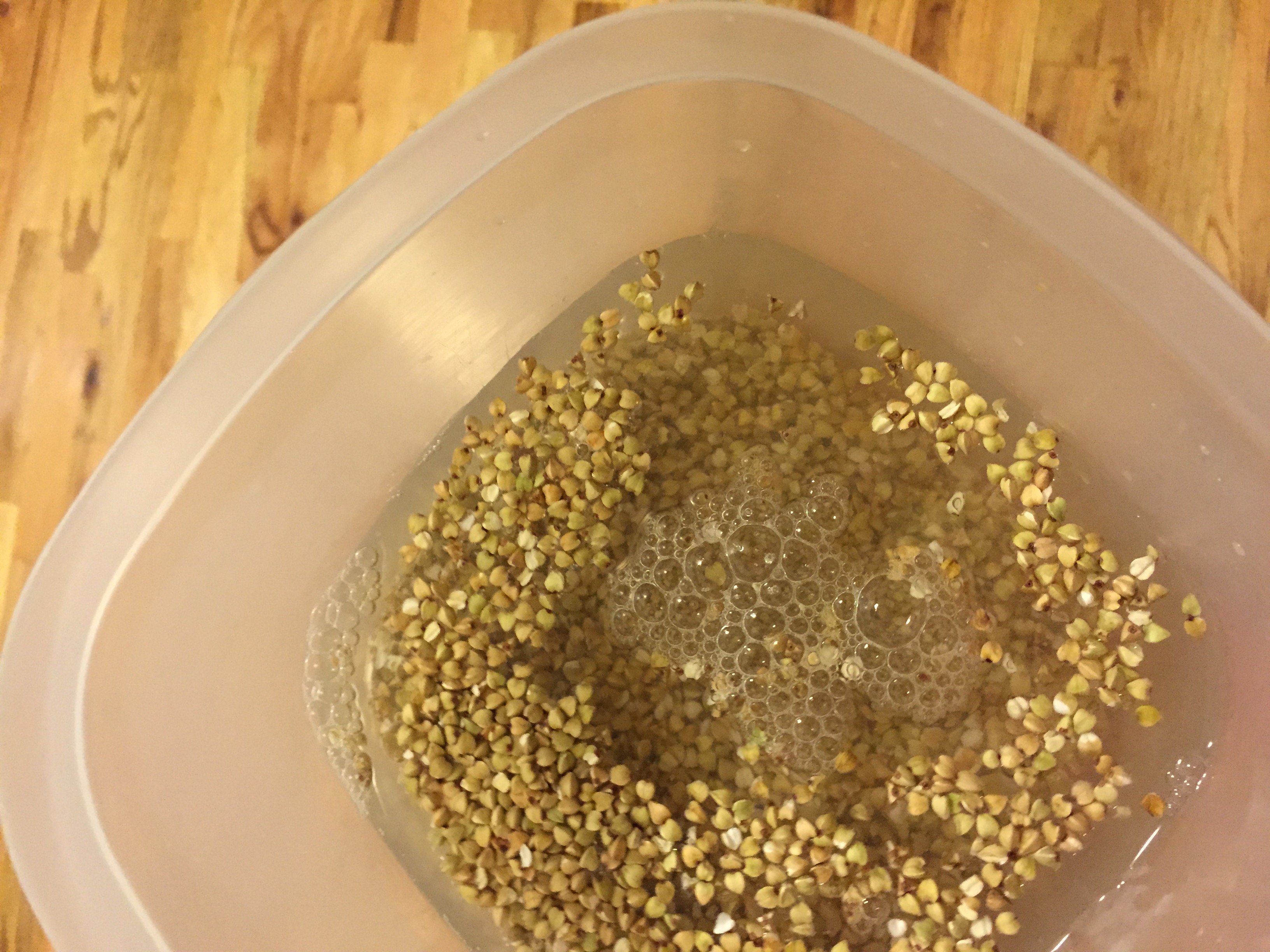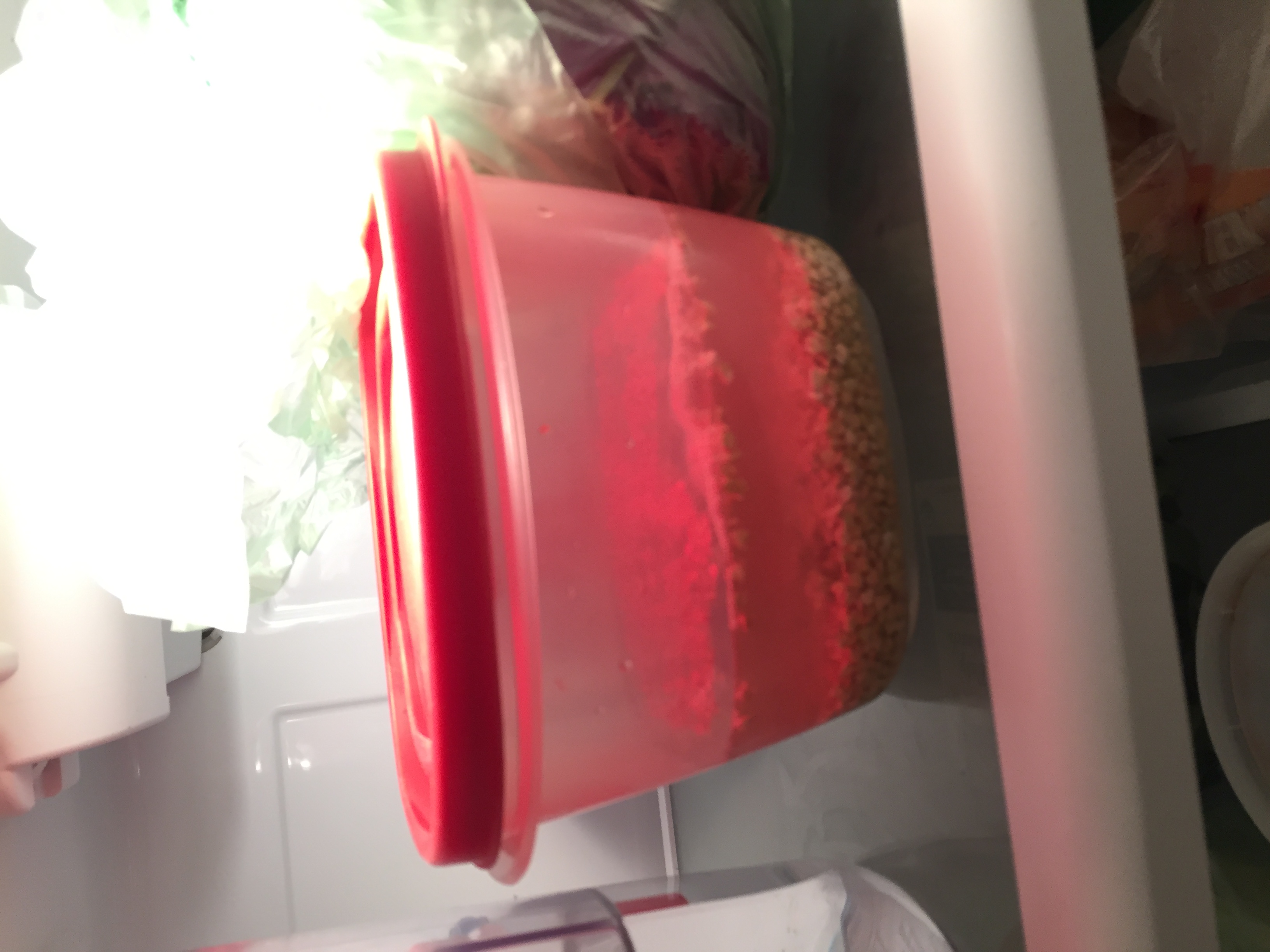 Plum-berry Groats:
Oat groats prepped with 4 drops of liquid stevia and a pinch of Himalayan sea salt, under fresh plum slices and blueberries
Brown Sugar:
Oat groats mixed with a scoop of plant-based fiber supplement with a packet of powdered stevia and a tsp of powered maca root
Autumn Oats:
Oat groats under warm organic apple slices (boiled in water on the stovetop), cinnamon to taste, and 4 drops of liquid stevia
Green Grains:
Oat groats with 4 drops of liquid stevia, a pinch of Himalayan sea salt, 1/4 of an avocado, and finely chopped celery
Red & Green Confetti Oats:
Oat groats with 4 drops of liquid stevia, a pinch of Himalayan sea salt, 2 tsp of cinnamon, 1/4 of an avocado, and 8 soft raspberries (as pictured)
Connect with Us:
Try your own version and tweet or instagram using #theforkfulway. We'll pick it up and re-tweet it or otherwise share it. You can also comment below with your questions or experiences in trying these oats for breakfast. Maybe you have something to offer our other readers! Let us know what you are doing with all that extra morning energy or extra morning time. Maybe a meditation?
Enjoy and we can't wait to hear from you.